The use of different types of sewing thread
---
---
Sewing thread is very important in daily life, as clothing, home textiles, and other items are made by connecting pieces of fabric with sewing thread. In clothing production, sewing thread is not only the main auxiliary material for clothing, but also has decorative functions. The quality of sewing thread affects the sewing effect, processing cost, and appearance quality of the finished product. There are many types of sewing thread and their uses are also different. Let's learn about sewing thread with the editor below.
Sewing thread is the thread required for knitted clothing products. According to the raw materials, sewing thread can be divided into three categories: natural fiber, Synthetic fiber sewing thread and mixed sewing thread. With the development of the polyester industry, more and more sewing threads use pure polyester fibers as their raw materials.
The range of single yarn count for sewing thread is generally 9-80 English threads, and the number of strands is mostly 3. There are also types of 2, 4, and 6 or more strands, with up to 12 strands. Sewing thread with more than 6 strands is generally used in the leather, sail, and shoe industries.
There are many forms of winding sewing thread, and in the era of manual sewing, the main ones were twisted cotton thread and silk thread. With the use of sewing machines, wooden yarn balls appeared again, that is, waxed cotton threads were wound around wooden cores, followed by paper core (or plastic core) threads, cardboard threads, thread balls, pagoda threads, and so on. The capacity of various packages varies depending on civilian and industrial use.
Civil sewing thread, such as wooden yarn ball, paper core thread, cardboard thread, and thread ball, with a length of 50-1000 meters; Industrial sewing thread has a winding length of 1000-11000 meters and is generally wound on conical or edged tubes, known as pagoda thread or sandwich tube thread.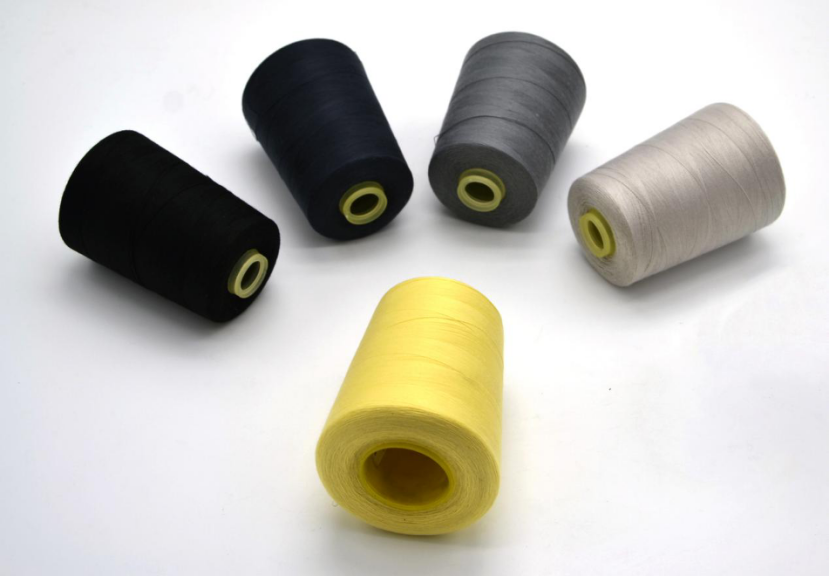 ---